I am honored to "Blog Swap" with the talented Tahlia Newland from Awesome Indies. She is kindly hosting me over at her site HERE, so be sure and check it out!
A Post From Tahlia:
Would you ever start reading a series in the middle?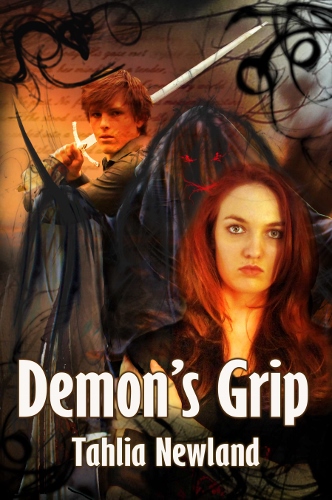 I usually prefer to begin reading a series with the first book, but I have started a few at a later part of the series without feeling that I'd missed something important. In each case, I bought the book because it sounded really good and I didn't realise it was part of a series until I was nearly finished.  The characters referred to things that had happened before, but it didn't matter to me that I hadn't read about them in detail.
Would I knowingly pick up book three in a series of four? I might if I heard there was something special about it.
It seems, according to reviews, that this might be the case with the latest edition to my Diamond Peak Series, Demon's Grip.
Yes, I'm going to boast, just a little!
Kevin Berry, author, said, "Demon's Grip is the third (of four) books in the Diamond Peak series, and it is the best so far, both in terms of the action-packed storyline and the quality of the writing."
Clive S Johnson, Awesome Indies reviewer, said, '"A most exemplary work, a real joy to read. The colour, depth and vitality of both the writing and the narrative is stunningly good: the exploration of motives, outlooks and hopes of the characters quite intoxicating. It ranks as a true work of literary accomplishment." 
Wow, someone called my book literary! My work has been compared to Cassandra Clare, J.K Rowling and Rick O'Riordon, but this is the first time anyone has called it literary. It seems that my writing is improving and that's nice because the reviews of previous books have been pretty awesome.
"Newland shows she is a master at the English language." Katie French, Underground Book Reviews on my YA novel, You Can't Shatter Me.
"Tahlia Newland has a poetic deftness with language & beautifully edited prose." Tim Greaton, author
But, back to Demon's Grip …
Kevin Berry goes on to say, "It is more than a standard YA fantasy story; the characters' internalisations and dialogue,
and the progression of the plot itself, lead the reader to be more contemplative, even meditative, about the emotional issues involved. So it is certainly for readers who want greater depth in a novel.
Overall, a nicely-paced novel, well-written, with memorable characters and the chance, perhaps, to reflect more deeply on life while enjoying the story."
I'm glad it's being well received because it wasn't an easy book to write due to its exploration of addiction and t
he nature of true love.
So what is Demon's Grip about?
Demon slayer, Ariel Malony, thought she knew her friend and travelling companion, Nick, but she discovers that at the University of Sheldra, he is a respected translator with little time to spare. Now that he isn't at her side all the time, she wishes he was, and when she finally admits her love, powerful emotions sweep her away like flotsam in a raging torrent.
An army of demons force them to cut short their stay and from the gothic architecture of Sheldra, they travel between enormous standing stones, and across a vast dry plain to the ancient granite walls of the Hermitage where Ariel meets her greatest challenge yet.
There, the demon lord, Emot takes advantage of her inexperience in matters of the heart and preys on her desire for pleasure, setting off a struggle with addiction that threatens to break Nick's heart and turn Ariel into the demon's mindless slave. She mus
t reach deep into her soul and find the mystical power she needs to kill the one who promises pleasure but delivers only pain. Fail, and she will lose the one she loves and spend an eternity in the demon's grip.
Demon's Grip is available at your Kindle Store , Smashwords, B&N and Kobo
You can pick up a FREE short story prequel to the Series here.
The first book in the DiamondPeak series Lethal Inheritance, is just $2.99. It's also available in paperback from all major booksellers worldwide.
Post by Tahlia Newland, Australian award-winning fantasy and magical realism author. If you enjoyed this blog post, you can join her on Facebook , Twitter or Google+ You can even fan her on Goodreads. When not reading, writing, reviewing or mentoring authors you may find her being an extremely casual high school teacher, making decorative masks or sitting on her veranda staring at the rainforest.
Would you ever start reading a series in the middle?