Young Adult Paranormal Romance

Love is honey sweet, but it comes with a fatal sting.
Melaina Maris needs wings to fly the gap between loving Sam and her family's ancient curse that forces carnal love and then kills the male lovers. She won't let the same fate that killed her father befall another. She refuses to allow her goddess-created bloodline to continue. But there's no easy way out, especially after the curse turns her into the Honey Queen—savior to honey bees—spinning her into a new swarm of love, friendship and death.

"HONEY QUEEN will leave you tingling. Mercer delivers an unforgettable character connected directly to nature with a twist of mythology that exemplifies the power of love, and with enough courage, the power to change ones destiny." Rachel Allen Dillon, award-winning author and illustrator of Through Endangered Eyes
"In prose so delicious, you can taste it, Christina Mercer's HONEY QUEEN captures the genuine angst and yearning of YA fiction with a powerful honey-sweet twist of Mythic proportions. Readers will catch the buzz of Melaina's riveting journey to convince a Goddess to save her bloodline, the love of her life, and all the bees. A wonderful reminder of the indelible bond between humanity and nature." -Jordan E. Rosenfeld, author of Forged in Grace, Night Oracle and Make a Scene
SCBWI Writer's Best in Show
UtopYA Award Nominee
Indie ReCon Live Nominee
Available At:
HONEY QUEEN PLAYLIST
Blake Shelton – Who Are You When I'm Not Looking
Kenny Chesney – She Thinks My Tractor's Sexy
 AUGUST 2014 BLOG TOUR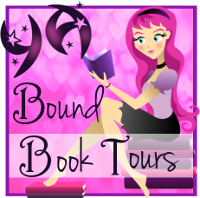 Thousand Words A Million Books – Review
3 Partners in Shopping, Nana, Mommy, & Sissy, Too! – Promo Post
Kelly P's Blog – Excerpt
Book Lovers Life – Author Interview
I Heart YA Books – Character Profile
The Written Adventure – Excerpt
Book Club Sisters – Playlist
Triquetra Review – Excerpt
The Book Bratz  – Review
Plain Talk Book Marketing – Excerpt
The Avid Reader – Review
My Book Addiction –Review
New Adult Addiction – Character Profile: Sam
Book Butterfly in Dreamland – Character Profile: Boyd
Rose Shadow Ink – Playlist
Ketch's Book Nook – Author Interview
Musings In Fiction Alley – Review
Awesome Book Assessment – Review
NaYa Books and More – Excerpt